What is your Financial Forecast?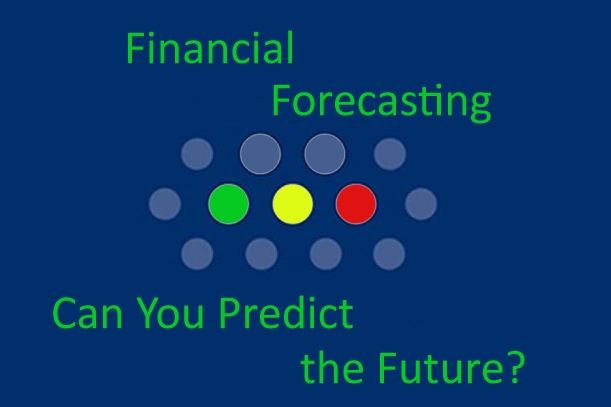 What is financial forecasting?
Financial forecasting is the process of predicting future financial performance of your business, like what you would do if you were creating a business plan. It involves using historical data and other relevant financial information to estimate future revenues and cash flow. It gives you a firm handle to forecast incoming jobs and by projecting potential income and costs. Financial forecasting is important tool for businesses to make informed decisions about budgeting and possibly needing to hire additional staff members. Do you think your business will grow or decline this year? If you believe that your business will grow, what do you need to do in order to make sure you have the money to expand your business? This can be everything from taking on more rental space to an increase to your staff. These are good problems to have but they are still problems that you need to think about when projecting your companies financial future.
How are you going to prepare for the financial requirements that will be needed?
Is your business new or do you have any credit blemishes that might prohibit you from obtaining a business line of credit? Banks are closing, credit is becoming harder to qualify for. If you do qualify, will it be enough? What does your financial forecasting tell you? How much will you need 12 months from now? What if you are forecasting a higher amount that you can qualify for? Did you know that invoice factoring can provide you with the cash-flow you need? An invoice factoring company will purchase your invoices for immediate cash. Suppose you are forecasting that your business will triple in the next 12 months. When your finance your invoices you are always 24 hours away from getting paid. If your business grows, we grow with you by providing you with the cash-flow you need to run your business. With invoice factoring, you are not taking on any new debt. You are simply selling your invoices at a reduced rate for immediate cash. You invoice your customers the way your normally do but you send us a copy of the invoice. We verify that the services have been rendered or that the products have been delivered and then we send you your money, we wait to get paid by your customer.
Next Blog Post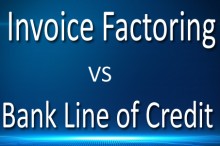 Need working capital for your business? Do you know what the differences are between invoice factoring and a bank line of credit? Which financing is best for your company and how much do you qualify for?