How to Strengthen Your Business for Growth In a post COVID -19 Environment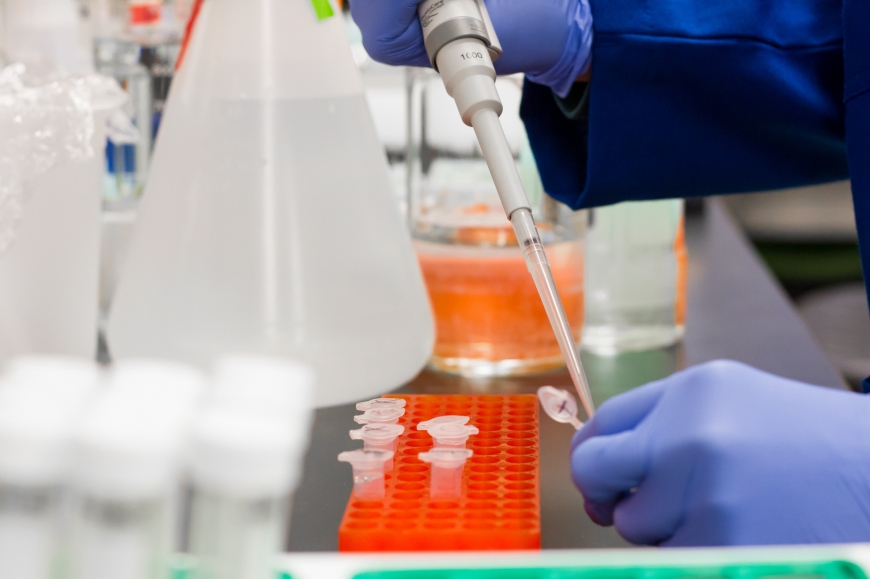 We all know that life after the COVID-19 pandemic is going to look a bit different. It is also going to be extremely difficult for some businesses to survive, and in order to survive and sustain long-term growth, they will need to make adjustments.
The pandemic has caused an immense amount of disruptions, From remote work and video conferencing to businesses and individuals having to alter their hygiene routine in order to follow CDC guidelines, businesses are already beginning to see the drastic changes they will need to make.
Throughout this blog post, we will discuss several recommendations on how to create a plan following the pandemic, with both immediate and long-term tactics. We hope that by providing these recommendations, we will help to position your business to be even stronger and more competitive in the weeks, months, and even years following the pandemic.
Remember, do not give up hope if your business is struggling. Many small businesses were able to survive the Great Recession and we are here to guide you throughout by providing you with the right tools and resources to tackle this obstacle.
Think Local
If your business is not currently listed on Google My Business, now is the time to do it. Even before the global pandemic, Google My Business (GMC) was commonly used by consumers. It is a free form of marketing, where consumers can find you with ease. When the pandemic began, consumers started using GMB even more so than before, searching for information such as updated hours or temporary closure.
Google My Business is a wonderful way to keep the communication lines open between your business and your consumers. It allows your consumers to purchase your product or service without a huge overhead cost on behalf of your business. Luckily, as the pandemic began, Google made things even more convenient for businesses and consumers. They responded quickly by adding more useful features, empowering businesses to better inform customers with status updates. Additionally, Google now allows businesses with multiple locations to post updates across them all.
If your business is already listed on Google, perhaps you should ensure your profile is optimized. For example, add a profile picture if you do not have one instead of displaying a generic street view image. If you find yourself with some downtown, respond to your reviews, and show your customers that you care.
What we are trying to say is, visit your GMB profile today and take full advantage of the new features that Google provided businesses. This will help you maintain a strong, relevant, and profitable search engine presence in our post-pandemic world.
Act Virtual
Throughout the COVID-19 pandemic, many businesses had to adjust to a new way of communicating with their clients or customers. Many businesses shifted their working environment to be full-time remote, where ZOOM, Slack, and Microsoft Teams became the most commonly used form of communication.
Realtors led the pack by COVID-19's restrictions on person-to-person contact. They began doing virtual walk-throughs and Zoom and Chime-based video conferencing to build and maintain relationships with prospects and clients. Eventually, other industries and businesses followed suit. Trade shows embraced the shift to a completely virtual model, inspiring many formerly known in-person activities to also adjust.
Not only have businesses have to alter their way of operating, but consumers have had to alter their way of buying a product or service. They have been very open to using everything from teleconferences and pre-recorded presentations to webinars and YouTube videos.
We recommend using every possible marketing tactic you can, especially during this new virtual environment. Give certain things a try, such as recording a presentation on Zoom or repurposing some of the content on YouTube or another social media outlet. Now is the time to get creative and push the envelope.
Inform The Community
Maintain close contact with your customers and your prospective customers by utilizing email newsletters. A typical newsletter skews toward self-promotion but today this would frighten your consumer.
Consumers are looking for more than the average marketing pitch, therefore you should adjust your newsletter content and tone away from your product or service line. Instead, talk about the news in your community, efforts you are marketing to support the local community, and how subscribers can lend a helping hand.
Ultimately, this will benefit your business by improving your open rates, increasing your forwards, and earning a higher brand affinity.
Embrace The Downtown
As previously stated, there are many marketing tactics out there that can lead to great success if explored. There is no better time to audit and improve your marketing performance, due to the immense amount of downtime that many businesses are experiencing.
Begin by paring duplicate social media accounts, boosting your performance on mobile devices, and aligning your creative and content with the 2020 mood that consumers have been able to resonate with.
Take a look at what your competitors are doing, and how they are adapting to the new environment. Learn from other businesses' successes and failures, and find ways to enhance your business. If you are a small business you have the opportunity to pivot your messaging, product line, and even make adjustments to your marketing spend.
The biggest takeaway from this is to take advantage of the downtown that you are being handed. Fully gauge your marketing strengths and weaknesses, and formulate a growth plan that will help you now and in the future. This way, you will be ready when the demand returns later this year or hopefully sometime in the next one.
Next Blog Post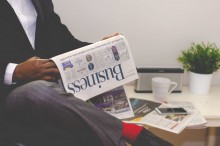 Are you new to invoice factoring? If so, you probably want to know the terminology associated with it. For starters, invoice factoring is a financial transaction in which a business sells its accounts receivable to a third party at a discount. Oftentimes, businesses do this to meet its present and immediate cash requirements.