Can Invoice Factoring Promote Company Growth?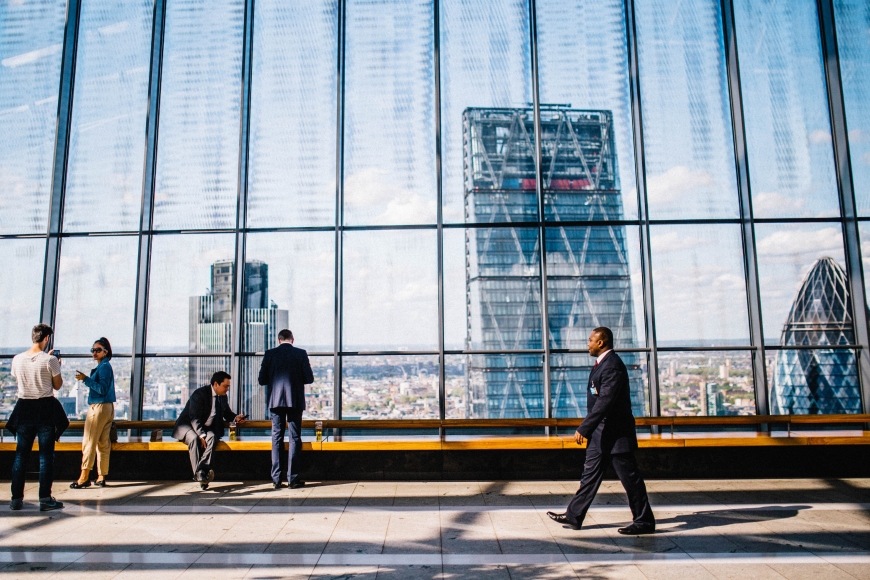 Having a strong and consistent cash flow is essential to the growth of your company. Sometimes, small business owners struggle with managing cash flow and finding working capital in order to grow their company.
Invoice factoring is the solution.
Invoice factoring is a form of accounts receivable financing that provides you with a cash advance on your invoices that are due within the next 90 days.
Perhaps you are asking how invoice factoring can help your business? Here are six proven ways invoice factoring can grow your business.
Speed up your company's invoice payments
There are very few small businesses that can thrive and grow with long payment timelines. The nature of a 30-day or more payment means that your business will always be behind, rather than ahead when it comes to managing your financials. The truth is, if you are only meeting your financial obligations, you are not in a financial position to grow your business.
Stop waiting and start collecting through invoice factoring
Invoice factoring removes the wait and allows you to have immediate control over your business financials. This is an ideal situation for any small business owner. When you sell your current and valid invoices to a factoring company like Alliance One, you receive cash for them almost instantly and take control of your finances instead of letting them control you.
When you choose Alliance One as your factoring company, we will purchase your invoices and release the funds to you within 24 hours. Through non-recourse factoring, Alliance One will assume the risk and wait to collect payment from your customer. Your customer is not affected by your involvement with Alliance One, because your customers will continue to pay their bills in the usual 30-day or more time frame.
Certain industries are more familiar with the process than others, specifically those where invoice factoring is more commonly used such as staffing or government contracting. This often puts a potential factoring client at ease, knowing their customers will not be caught off-guard by the third party that is collecting payment for their unpaid invoices.
Provides access to capital
Invoice factoring eliminates the waiting period that is common when getting paid for services or goods that you have already sold to your customers, and it can also help you grow your business in other ways.
Many business owners do not accurately estimate the amount of money that is required to run their business. Oftentimes, business operation costs are higher than expected. For example, commercial property rent increases without notice, equipment, and supplies are higher than planned or payroll takes a hit on your bottom line. If you find yourself in one of these scenarios, collecting capital that is owed to you can come in handy.
Invoice factoring services are accessible to almost all small businesses
Running a small business is not easy. Invoice factoring allows you to access cash or a line of credit when you need it. This availability for quick cash is almost important as the cash itself.
For many small businesses, loans are not a possibility. They are difficult to qualify for and can take too long to process. All too often, it is a scenario with all three inconveniences.
As long as you have good customers, you are able to get capital for your business. Perhaps you are interested in expanding into new markets or territories and you are hit with an unexpected bill. There is no need to panic. With invoice factoring, you can get the cash you need and still have sufficient capital to pursue other business opportunities.
Improve your cash flow management
When you partner with Alliance One, we will help you get ahead by managing your entire account receivables process. In addition to expediting the process of getting paid, Alliance One will also do the legwork of account receivables and collections management. This allows you to go about your day-to-day and focus on more pressing matters related to your business.
Help you manage your accounts
Alliance One will help you manage your accounts, meaning they will collect payment as well as remind customers of payments that are due. By partnering with Alliance One, we will enable you to offshore your collections and some account management tasks, ultimately allowing you to spend more time on business growth, rather than business operations.
Next Blog Post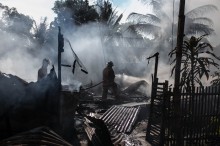 Invoice factoring for natural disaster recovery will benefit you and your business. Natural disasters are out of your control and have the opportunity to leave your business in shambles. That is why it is important to prepare your business for the worst with invoice factoring.